Shropshire Way Prayer Walk 2019
The team from Shropshire Hope are leading a Prayer Walk on the Shropshire Way as part of the 'Thy Kingdom Come' initiative. The walk is taking place between 30th May and 8th June passing through our area on 6th and 7th June. On Thursday 6th June the route is from Llanymynech to Nesscliffe and on Friday 7th June the route is from Nesscliffe to Shrewsbury.
What is a prayer walk?
Prayer Walking is part of the wonderful tradition of Christian pilgrimage which seeks to take pilgrims to famous Christian sites while encountering and communing with God along the way. Our local prayer walk will include praying for the communities and churches that the Shropshire Way passes through, as well as generally praying for God to bless all of Shropshire.
How can I join in?
The full details, including the times and who to contact, are available on the Shropshire Hope website.
How else can I pray?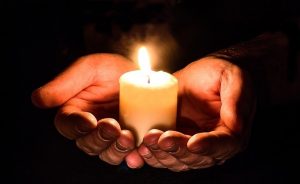 We would love you to pray throughout this time wherever you are, and to keep going in prayer afterwards.
There are lots of resources on the Thy Kingdom Come website to help you with individual or family prayer.
Join us on the Shropshire Way Prayer Walk